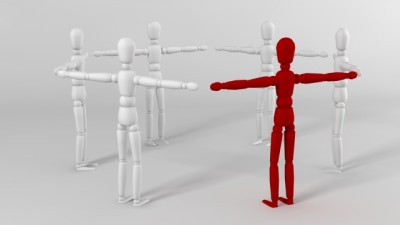 Someone commented on one of my blog posts and here is part of the comment, of which I will discuss today.
I think the toughest is to build a community and getting traffic to your site. Whoever said blogging was easy is lying. There is a lot of learning curve.
The commenter is absolutely right. Blogging is not easy! Blogging is actually one of the hardest things I have ever done.  Sometimes I have writer's block, but it is building community and generating traffic that is the hardest.
I think it is the hardest because building a community and generating traffic to your site takes time and patience.  Not only that, you have to get out there and be seen almost everywhere. Sometimes that is not so easy to do.
Building a community and generating traffic to your site is like anything else in life. One thing is for sure, you must get out there and make things happen. That is the only way you will succeed.
If you want to build community and generate more visits to your site, here is what I recommend. Imagine yourself sitting in the comfort of your home.  Ask yourself how you would build a community and receive visits to your very own home.
1. Go hang out in other people's neighborhoods. Hang out on other peoples sites and see what is going on and what topics are being discussed. You will be amazed in your findings. You never know, you just might decide to stay.
2. Be kind to your visitors. No one likes to be hurried away when they are visiting. Everyone likes to receive special treatment. Give your visitors a reason to come back time and time again. Respond all comments, if it is only to say,"thanks." Pay your new visitor a visit and comment on their blog. If you like what you see, become a regular visitor/commenter on their site.
3. Throw a party and offer something that will benefit them. Publish a report that will be beneficial to your visitors and give it to them for free. Throw a few contests and giveaways in the mix and see what happens. Everyone loves a good party and something free. Let your hospitality shine!
4. Do unto others as you would have them do unto you. Yep, the golden rule! If someone shares your articles and you get wind of it, let them know that you appreciate what they did for you. Whenever you have a chance you do the same for them.  Don't be afraid to make the first move. You never know where it will land you.
5. Give people a reason to pay you a visit. You may have something that will help your reader. Be mindful of why others visit you and give them what them what they seek. Translation. Write quality content that is helpful and beneficial to anyone who lands on your site. If you do this, then you will see your visitors increase.
6. Have a clean looking hangout. Make sure your house is neat and clean. Neatness and cleanliness will help your visitors  find what they need in little of no time. They will also feel comfortable hanging out with you.
7. Give your friends a call sometime. It takes no time to shoot someone a quick email to let them know personally that you appreciate what they do. I think this means the most to me. I've had people send me messages on You Tube and on my blog just at the right time.
8. Don't be quiet and shy. If you want people to be a part of your community then you can't sit around and keep quiet. You have a voice and you must use it. It is the only way you will get people to hear and notice you. If you are quiet and shy, you have to push that to the side.
Warning: You must work hard everyday to build community and generate traffic. If you don't do this, then you will have no community and very few visitors.
I know these tips are not what you are use to seeing, but I thought I'd  take you down a different path.
Stand out and be heard!
How do you build community and generate more visits to your site?