If you want to launch or sharpen your own blog, there's no better way than learning from the best. Arianna Huffington's Huffington Post is the most linked-to blog on the Web and has received rave reviews even from commentators who don't usually agree with its resident bloggers. In this complete guide, readers will learn how to start your blog; how to jump-start your own online community; and how to generate buzz in this competitive digital environment. The Huffington Post Complete Guide to Blogging includes advice from Jamie Lee Curtis, Nora Ephron, Steven Weber, Harry Shearer, and others. A stylish, accessible guide to creating an online presence.
Want a personal or business blog of your own? It's easy! In this simple guide, one of the world's most experienced bloggers walks you through every step, from getting started to building a worldwide audience. Tris Hussey covers it all, from low-cost blogging tools to high-powered writing tips! Get this book, and get started fast–with a professional-quality site that meets your goals, whatever they are!Build great blogs like these, the easy way! Discover tips, tricks, and great solutions for: Setting up your blog the right way–in just minutes! Writing blog entries people want to read Handling comments–even nasty ones! Creating a conversation and building a community.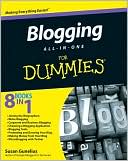 Prepare to launch into the blogosphere — here's your ticket!What do you want to tell the world? Get started today with this guide to creating and solidifying your place in the blogosphere. You'll discover all the strategies and tools you'll need to launch a blog and get noticed. From selecting a platform and writing your first post to including ads and using Twitter, you'll be piloting a blog in no time!What's your niche? — follow guidelines to choose a niche and set your blog up for successBuild your business — create a business blog marketing plan and choose business bloggersMake the right decision — select the best blogging applications and blog hosts to meet your goalsExtend and enhance your blog — from optimizing your content for search engines to creating feeds, get up to speed on the available toolsGain a following — discover the secrets of blogging success as you market your blog and build a community.
This book bundle features two bestselling For Dummies books in one great package for a great value! WordPress For Dummies, 3rd Edition and Professional Blogging For Dummies are practical how-to guides for individuals and small business owners who want to use blogs to enhance their reputation, promote their business or build a blog-based business.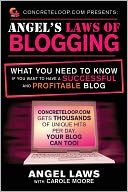 How can you get paid to blog? Learn the secret from the creator of ConcreteLoop.com.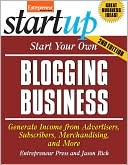 Turn Your Blog into Big BucksBlog's are still one of the internet's fastest-growing phenomena – and one of the best and easiest ways to make money online. Packed with the latest blog tools, tricks, and up-and-coming trends, this fully revised edition teaches you the ins and outs of creating an eye-catching blog that captures millions of eyeballs and reaps huge financial rewards—all within hours and with little to no financial investment!  We'll reveal: The latest forms of blogging including Twitter/micro-blogging, mobile blogging, and video blogging.  How you can make money as a YouTube partner and develop a YouTube Channel 10 proven ways to promote your blog How to avoid the most common blogging mistakes Priceless advice from successful bloggers for maximizing profits. How to create new and original content to attract new followersNow you can create your own incredible platform to showcase your thoughts, knowledge, expertise and opinions to millions of web surfers and make money doing it!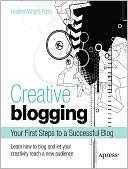 Creative Blogging shows you how to start blogging for the very first time to express your creativity, reach out and be heard—and even how to make money with your blog!  Like a good author, you'll learn how to find information to blog about, and how to express yourself in your blog in the ways that you want. Your creativity is what will make your blog successful, but every artist needs an audience. Creative Blogging reveals how to draw peopleto your site!You'll also discover how to work with images and video, how to integrate your blog with Twitter and Facebook, and even how to make money with your blog! Let your creativity bring your audience to you.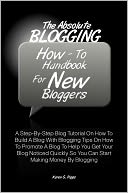 Karen G. Pipps,NOOKbook (eBook), English-language edition,Pub by Karen G. Pipps