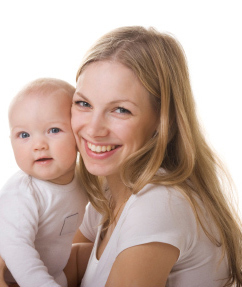 Working is one of those necessary evils in life. Nobody really wants to do it, but if we didn't, we wouldn't be able to afford to live.
While working certainly can be a drag for anyone, it can particularly be a downer when you have kids. Who wants to leave their children with someone else so they can go off to work?
Thanks to the wonderful advent of modern technology, more and more parents are changing the way they work. The Internet has made it possible for countless parents to stay at home while still earning and income to support their families, and the best part is that they aren't missing out on all those milestones and quality time with the kids.
Blogging has proven to be one of the most popular and effective work-at-home jobs for parents. However, while earning money from home while blogging is certainly a gift, it can also be a big challenge. It can be quite difficult to try to write quality blog posts while the kids are running around, playing and constantly pulling on your coattails.
If you are a blogger, don't toss in the towel or get frustrated; instead, use these tips to make the most out of writing while the kids are at home:
Rise and Shine: Wake up before your kids do. This may mean you have to set the alarm for before the sun rises, but you'll be able to get in at least an hour or two of uninterrupted writing before the chaos of children rising from bed ensues.
Stay Up: If rising early isn't your thing, consider staying up later to get in some quiet writing time. Once you put the kids to bed, a hush will fall over your home and you'll be able to get those creative juices flowing.
Nap Time Is Work Time: If your kids still nap, take full advantage of that quiet time. Grab your computer and write as much as you can while your little ones snooze.
Be Regimented: Working from home isn't a vacation. In fact, it can be less leisurely than working in an office setting. In order to be successful, you have to create a schedule and be regimented about it. Make a plan and stick to it.
Devote Time: Once of the reasons why you chose to work from home was to be with your kids. As such, make sure you devote quality time with them each day. Stop working for a chunk of time and do activities together; take them to the park, have a picnic, build forts, do crafts, etc. Devoting special time to your kids each day will make you feel less guilty when you have to work and will let them know that they are still your priority.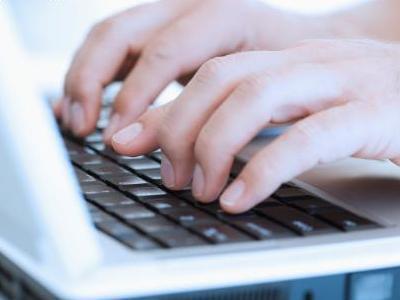 Working from home has its ups and downs, especially when there are children involved. Use these tips to guide you to more effective writing so you can run a successful blog and enjoy your kids, too.
This post was written by Bridget Galbreath.  She is a work-at-home writer and mother. She specializes in all things related to parenting, from working at home to effective parenting techniques and even reviews of products such as car seat boosters.