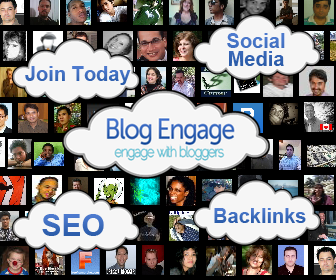 Bloggers are more likely to be successful when they reach out and connect with other bloggers.
You need more than just audience.  You need people who will visit your blog and are willing to share your content with others.
There is power in numbers – connecting with other bloggers could transform your one tweet into hundreds.  It expands your reach and brings more eyes back to your content.
Obviously, there are tons of benefits for wanting to reach out to other bloggers, but it shouldn't be approached with selfish motives.
The goal should be to build mutually beneficial relationships with like-minded people.  That means that you need to be more willing to give than just receive.  You need to be willing to help with no expectations.
Help can be a marketing tool within itself – the more you help people, the more they'll be willing to help you.
But where do you go to connect with bloggers?  It can be overwhelming to try to search out the right bloggers to follow.  Simply conducting a search on Google probably won't bring you to the best people to connect with.  Twitter might bring you a stream of people who are only trying to promote their stuff.  Facebook might bring you people who only interact with your content on Facebook – it's a challenge to find a place where you can feel valued by people who have similar goals.
Four years ago, when I started blogging, I found Blog Engage to be the best place to connect with bloggers who had similar interests.  I'm still friends with a lot of those people to this day.
Four years is a long time in blog years.  I've seen many sites and social networks come and go (remember MySpace? It's the New Myspace, now… ), but only the great ones are still at the tops of bloggers minds.
BlogEngage is one of those great sites that has survived the test of time.  After all this time, Blogengage is still one of my favorite sites to browse and connect with other bloggers.
Since I've been teaching college courses, I haven't had as much time for networking as I used to, but whenever I do get a free moment, I know that if I can just get over to BlogEngage, I know I'll find something noteworthy to read and share.
Since the redesign, I'll admit that at first, I was resistant.  It didn't seem like the same site – the colors were completely different.  But I soon realized that the site was faster and easier to navigate.
Now it's even easier to connect with bloggers who share the same interests and care about the things you care about.  If you've never used BlogEngage, I encourage you to get over there and set up an account right away.
If you're looking to expand your network, here's how to use Blog Engage to connect with bloggers in your niche:
1. Connect with Top Users
For as long as I can remember, BlogEngage has always promoted its top members – this makes it super easy for new members to find the most active members right away.  The Top 12 Super Users are not just active on BE, but they are virtually everywhere!  They are all around the blogosphere connecting and leaving their mark. These are people that have lots of influence in social media in general.  Obviously, you should go beyond the top 12 – connect with as many people as possible!
2. Vote
The more you vote on the content of other members, the more likely they will do the same for you.  When you vote on a story, the blogger who wrote it can see all of members who voted.  Whenever I see someone has voted on my story, I like to thank them by returning the favor or doing something else nice for them, like tweeting the story or sharing it on Facebook.
Why else do you want members to vote on your content?  After a certain number of votes, your content gets published to the homepage where even more people will see it.  It's also at that point that you'll gain a new link back to your content.  This can also increase your traffic and the exposure your site gets, bringing even more opportunities to connect with other bloggers.
3. Chat
The Chat feature has been around for a while, but it's of my favorites.  It's great to be able to chat with friends in real time while you're right there without having to leave the site.  Whenever you log in to the site, take a few moments to click the "Who's online" link in the lower right-hand corner of the site.  Start by saying hello and get to know your fellow Blog Engagers.  You never know who you might connect with and what opportunities it may lead to!
4. Join Groups
It's now even easier to find a group of like-minded bloggers to connect with – just browse the Groups link. A great way to build your network is to join as many groups as you can effectively interact within.  As group members, you can help promote each others content across your shared social  networks.  If can't find a group you like, you can create a new one!
5. Sign for RSS Services
The RSS service is a great way to connect with talented bloggers, promote your content, build links – on autopilot.  It's perfect for me because I don't always have time to manually submit my content.  It does the work for me and is definitely worth the investment.  Brian has definitely beefed up the value – even the standard account gets 1500 Just Retweet credits.  The Direct to Front Page account basically does your blog marketing for you.  Connect with bloggers and promote while you sleep!
There's also an affiliate program.  I joined through Affiliate Lights and earn recurring commissions every month.  The payment threshold is only $25, so it doesn't take long to get paid!  I've made quite a few sales and have earned about $130 in commissions and continue to bring in more.  People recognize Blog Engage as a great marketing tool – one that a blogger who wants to achieve success can't do without.
6. Guest Blog
Blog Engage also has a blog that accepts posts from guest authors.  Write a high quality blog post and share it with the community.  Link back to a relevant article on your site to draw people to your blog and be sure to connect with the bloggers who vote, comment on or share your post.  Return the favor by visiting their blogs and share their content.  You'll have a loyal fanbase in no time!
Other Great Features:
In addition to connecting with other bloggers, the following features make the site super fun!
Amazing Contests and Giveaways
I can truly say that BE keeps its members on its toes.  If you can't find a worthwhile contest to enter anywhere else, you'll definitely find one here.  Last year, there were monthly contests where bloggers took home $500 and other prizes – the year ended with a whopping $1000 prize for the Best Guest Blogger of 2012 award.  In addition to cash, you can win WordPress themes, featured spots and free accounts.  There's always something going on.
Rewards
I didn't realize it until recently that Blog Engage is now integrated with Punchtab and has a new reward system.  You can earn reward points just for logging in or tweeting a link.  You can earn rewards that include a free WordPress theme, Platinum Membership for a month, cash and more!  I guess this replaces what used to be called the Karma score – now you can cash them in and get stuff! Nice!
These are just a few of the many great things that are happening around BlogEngage.  You'll have to stop by and join to see for yourself if you haven't already.  I've connected with some of the most helpful and kind bloggers in the blogosphere – and Brian is no exception – he's always willing to help and is one of the hardest working people I know.   I don't know when he ever sleeps!